Zebo is back to his 18-18 self

The NBA season is young and players are fresh and playing hard. Some are off to sloppy starts, while others are playing great basketball.
Zach Randolph is an example. Zebo is back to his 2010-2011 self, consistently grabbing double digit rebounds and scoring points. He's averaging 15 points and 16 rebounds right now, and also grabbing a steal per game.
James Harden
Harden had a monster first game for the Houston Rockets, scoring 37 points, to go along with 12 assists, 6 rebounds, 4 steals and a block. He showed his beard powers weren't a fluke by scoring 45 the next game. Harden is scoring 35 points per game right now, with an incredible 53% from the field. Fear the beard.
Brandon Jennings
Jennings is on a contract year right now and should be playing well all season. Jennings and the Bucks couldn't come to an agreement on an extension and he will become a restricted free agent when the season is over. He's playing well early on, leading the league in assists (13) and shooting 47% from the field, which is much improved from his 39% career field goal shooting. He is also stealing 4 balls a game this season, which is leading the league. If Jennings can keep this performance up, and resign with the Bucks, then fear the deer.
Kyle Lowry
Lowry was playing great before tweaking his ankle against OKC, averaging 23 points, 7 assists, 7 rebounds, and nearly 4 steals. The hard-nosed rebounding point guard was trading to Toronto from Houston in the summer. Lowry is listed as day-to-day and will receive treatment on his ankle, and hopes to return soon to help the new-look Raptors.
Anderson Varejao
In the first game of the season, Varejao nearly had a triple double, scoring 9 points, 9 assists and 23 rebounds. He's averaging 12 rebounds right now and has been playing very solid for the young Cavs.
OJ Mayo
Mayo is starting for Dallas, a role he flourished in with Memphis before being benched. After a slow start, Mayo has back-to-back games with 30+ points. He's averaging 4.5 made 3s a game and is hoping to continue this good play for this injured Dallas squad.
Marcin Gortat
Gortat was the backup center for the Orlando Magic, but was able to be the starter for the Phoenix Suns last season. He's having a very solid season early on, and has three double-doubles in four games. He's blocking 3.5 shots a game, along with 12 rebounds and 13 points.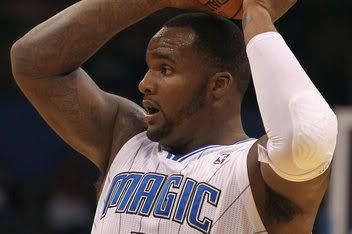 Glen Big Baby Davis
Davis is now the starting center for the Orlando Magic after the Dwight Howard drama has landed Dwight in LA as he follows the footsteps of a lesser Shaq. He had 29 points, 10 rebounds, and 2 blocks in the opening game for the Magic, and has played solid since. He's averaging a career high 22 points.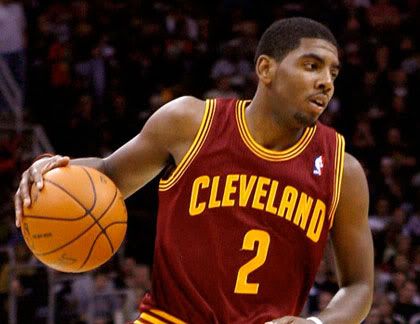 Kyrie Irving
Irving is following up his great rookie season without another great season for the Cavs. He scored 29 points in the opening game and seems to be looking to score more this season. A solid 6 assists per game is still good though, to go along with his 24 points a night.
Damian Lilliard
The Blazers have a knack for drafting great young talent, and Lilliard hopes to avoid the downfall of Brandon Roy, Greg Oden, Bill Walton, and other Blazers with short careers due to injuries. Lilliard scored 64 points in his first three games, and had 27 assists. Watch out for Lilliard to compete with Anthony Davis for ROTY.