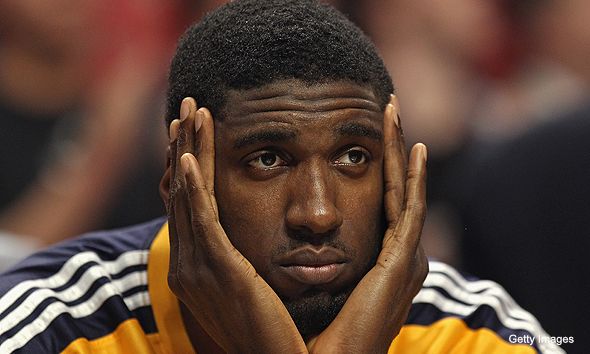 Whether it's been a player, or a team, there have been plenty of disappointing performances and stories around the NBA. Which ones have been the most disappointing? Which team has yet to live up to expectations? And, can the disappointing performances be turned around?
Roy Hibbert and the Indiana Pacers
Roy Hibbert and The Pacers team in general have been a disappointment this far. While I never was too high on the Pacers to begin with, a lot of people had high expectations for them after they nearly upset the Miami Heat in the Eastern Conference Semi-Finals last year
A big reason for their poor start is due to the injury of Danny Granger. Granger is a staple off both their offense and defense and has missed time due to a knee injury that will most likely keep him sidelined til February.
Most of all, Roy Hibbert has been a HUGE letdown. Everyone keeps expecting the Georgetown center to make a big leap, clearly the Pacers thought so as well, considering they just signed him to a four-year 58 million dollar contract, the max allowed under the CBA.
Hibbert isn't even averaging a double-double this season. Scoring only 9.5 points per game and only 8.4 rebounds. Worst of all, he is shooting career low's in field goal and free throw percentages, 39 and 53 respectively.
Hibbert did have a triple double this season, the first of his career. 10 points, 11 rebounds, and a career high 11 blocks. Hibbert needs to step up his production to help turn the season around for the Pacers and prove he's worth that massive contract.
Washington Wizards
Currently 0-12, the Wizards just can't seem to put a good season together. Of course John Wall and NeNe being hurt is attributing to the horrible season, but the Wizards signed Emeka Okafor and Trevor Ariza this off-season to help establish veteran presence and they just haven't been getting it done. Kevin Séraphin has been playing great, and hopefully rookie Bradley Beal can make more of an impact. The Wizards really need to turn this around ASAP and hope Wall can come back very soon.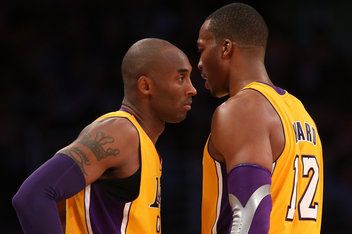 The Lakers
7-8. A Team everyone expected to be the Western Conference Champions. That is not to say they still can't make it, of course they have the talent to turn this around. They fired Mike Brown early and still haven't seemed to take off. Dwight Howard and Kobe have been playing well, but Gasol has been battling minor injuries and seems to be out of it. Kobe called him "soft", and seems to be true. Nash still isn't back from injury, but he should help their offense when he does play. Expect the Lakers to turn it around some time this season and still make a deep playoff run.
Jeremy Lin
You know your contract is big when even the Knicks refuse to match the offer! Lin signed with the Houston Rockets this season, and has not been living up to the Linsanity hype at all. At best, he's been a decent point guard. At worst, he's been a horrible shooter and turnover prone. He's shooting an abysmal 37% from the field, and 25% from 3 point range. Despite that, the Rockets are still playing .500 basketball and hope their new star point guard can return to the Linsanity ball he played in New York in that legendary stretch.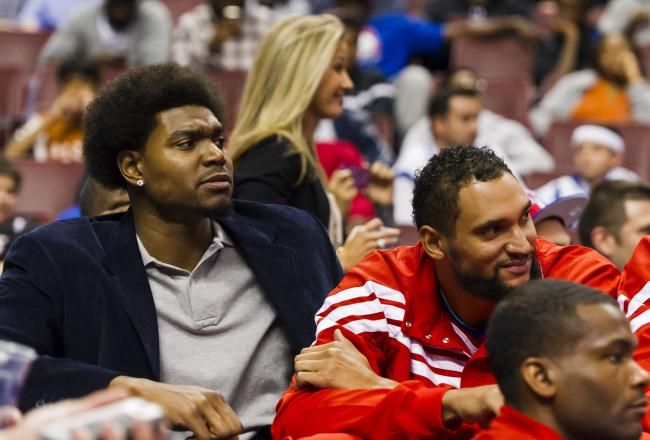 Andrew Bynum
The 76ers off-season acquisition and new star hasn't even played one minute for the team yet. There's no doubt that Bynum can ball, but there is plenty of concern about his health. He has yet to have a fully healthy season, last year being his best while he only missed 6 games. Bynum has already missed 135 games in his career. If Bynum can stay healthy, which is seriously doubtful at this point, the 6ers can be a top Eastern Conference team.

There is still plenty of time for teams and players to turn things around in this young season. But the question remains, can they?